28th Jun 15
Read on to see just how successful our fundraising weekend at Pets at Home was.
Fundraising is HUGE Success
13th Jun 15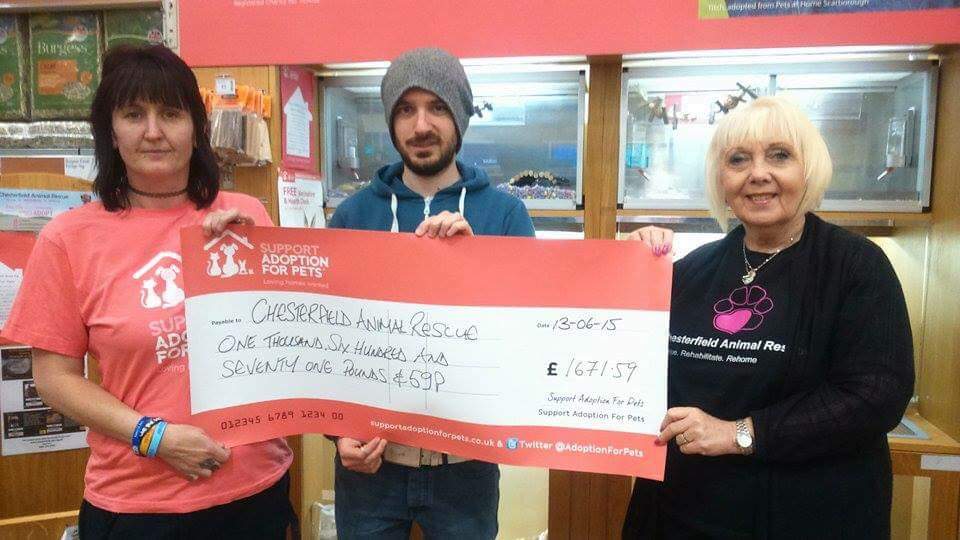 We received one of our biggest cheques to date at the latest Support Adoption for Pets fundraising event. Thanks to all those who volunteered on the stand, bought tickets or made a donation.
Volunteers Desperately Needed
11th Dec 14
Chesterfield Animal Rescue desperately need more volunteers to help at our remaining events of 2015, can you help save more lives by being one of those volunteers?